ThermiVa + Geneveve - Boston's South Shore
Vaginal Rejuvenation (Non-surgical)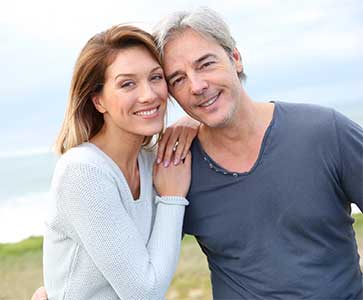 Dr. Hamori is pleased to offer two groundbreaking non-surgical treatments for vaginal rejuvenation and vaginal tightening — ThermiVa® and Geneveve™ — allowing her to design the best treatment to meet a women's individual needs regarding stress incontinence, vaginal dryness, vaginal laxity or decreased sexual sensation.
These exciting technologies fit perfectly into Dr. Hamori's offerings given her renowned expertise in vaginal cosmetic surgeries (labiaplasty, vaginoplasty and labial fat grafting), and her willingness to evaluate and adopt non-surgical treatments whenever they provide an acceptable outcome and/or alternative to surgery.
While Vaginoplasty (the surgical option) is reserved for cases of severe laxity or damage incurred with vaginal births, these non-surgical radio frequency treatments provide welcome results — internal tightening with Geneveve and external tightening and orgasm enhancement with ThermiVa.
If you are a woman approaching perimenopause, having trouble with lubrication and/or losing interest in sex, please read below about these treatments that really work.
ThermiVa® Vaginal Tightening
Dr. Hamori was asked to comment on this exciting new technology by the Plastic Surgery Channel. See Dr. Hamori describe ThermiVa in the video below.
Dr. Christine Hamori, MD, FACS, describes the benefits of ThermiVa.
What is ThermiVa?

ThermiVa is a non-surgical treatment that uses radio frequency (RF) technology to tighten and rejuvenate the vagina — both inside and outside. Candidates for this treatment include women aged 40 and older who have had children and suffer from vaginal dryness, laxity and mild urinary incontinence and leakage with coughing. ThermiVa has been shown in clinical trials to:
Tighten vaginal muscles
Tighten the labia majora
Improve vaginal lubrication
Reduce mild stress incontinence
Potentially improve sexual function.
The technology is FDA approved for general dermatologic use and surgery, and is currently under Institutional Review Board (IRB) for vaginal tightening. The ThermiVa Vaginal Laxity Study with radio frequency therapy is being conducted to evaluate the clinical effectiveness to help reduce vaginal laxity and looseness.
Geneveve Vaginal Rejuvenation

Geneveve™ from Viveve® is similar to ThermiVa, but the treatment uses a different form of radio frequency — cryogen-cooled monopolar radiofrequency, or CMRF — to stimulate collagen formation. Geneveve's unique technology delivers gentle and deep heating to vaginal tissue, while cooling the delicate surface tissue.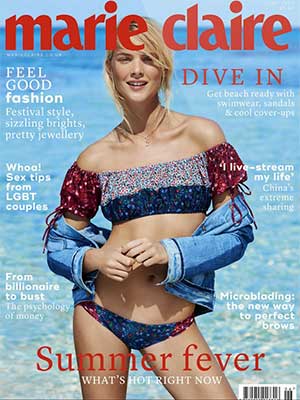 The Geneveve treatment (as seen in Marie Claire magazine) requires one 30-minute session, and requires no local or topical anesthesia or analgesics. The technology is used in many countries and has benefitted thousands of women worldwide. Sustained tightening can last up to 12 months.
Dr. Hamori will review your medical history, to determine if you are a candidate for either of these procedures.
Note: You are NOT a candidate for Geneveve if you have a pacemaker, implanted defibrillator (AICD) or any other implantable metal device.
Dr. Hamori speaks on an expert panel on vaginal rejuvenation for The Plastic Surgery Channel.
Scroll down for Vaginal Rejuvenation before-and-after photos.


A New Addition to the Mommy Makeover
ThermiVa (and now also Geneveve) is showing remarkable promise in tightening the vagina both internally and externally, and is a welcome modality for women who are looking to recapture some of the contours of their pre-child bearing bodies. Women who describe that they feel floppy or loose, or are experiencing some incontinence — whether due to childbirth or the natural consequences of aging and a lack of estrogen — are finding ThermiVa and Geneveve to be an effective and immediate improvement.
Dr. Hamori can evaluate whether you are a candidate for either of these treatments. Please call to schedule a consultation today at 781-934-2200.
In some cases, a surgical approach may be required. Please see our Vaginoplasty page for the surgical answer to vaginal tightening.
Dr. Hamori speaks about her patients' experiences with ThermiVa.
More information: Click a section to expand category…