Labiaplasty Surgeon - Boston South Shore
Clitoral Hood Reduction
Clitorial Hood Reduction is a specific labial surgery requested by women who complain of excess skin or hooding along the top of the clitoris. This redundant skin (clitoral hood) can be trimmed surgically to decrease the bulkiness of the area.
What is clitoral hood reduction surgery?
Clitoral hood reduction is a fairly simple surgical procedure that is typically done in the privacy of the AAAASF-certified surgical suite at Christine Hamori Cosmetic Surgery + Skin Spa in Duxbury, Massachusetts. It generally takes 45 minutes with local anesthesia. After surgery, the patient is sent home with a special ergonomic ice pack and some boy shorts. A follow up visit is scheduled for 2 weeks, when stitches dissolve — and pain management is minimal. For a full recovery, she suggests waiting 3 weeks before exercising, and 6 weeks before having sex.
Dr. Hamori created this brief animation to illustrate clitoral hood reduction surgery.
©2018 Christine A. Hamori, MD
More about clitoral hood reduction
The hood of the clitoris is the equivalent of a man's foreskin. Nerves involved in orgasm are deep beneath the clitoral hood so are not disturbed during surgery. Clitoral hood skin is thin and retracts posteriorly with engorgement of the clitoris. Women with labia minora enlargement may often have some degree of clitoral hood excess.
During your surgical consult, Dr. Hamori or Dr. DiEdwardo will examine you and evaluate all aspects of your vaginal area. Because redundancy of the clitoral hood causes the anterior labia majora to splay apart, in order to reduce the width of the clitoral hood, these lateral wings of the clitoral hood are carefully trimmed. The scars blend well into the inter labial groove.
Using the extended wedge labiaplasty, lateral clitoral hood excess is addressed by extending the wedge resection.
A demonstration of an extended cut labiaplasty with clitoral hood reduction.
©2018 Christine A. Hamori, MD
In the case of a long clitoral hood where the clitoris is covered by a curtain of tissue, a horizontal skin resection is performed. This is usually done in the shape of an inverted V. The scar is slightly more visible than that with the lateral excision but tends to fade well with time.
The recovery from clitoral hood reduction performed in conjunction with labiaplasty is slightly longer as more swelling usually occurs.
More information: Click a section to expand category…
Before And After

Labiaplasty with clitoral hood reduction





---

Labiaplasty with clitoral hood reduction





---

Labiaplasty with clitoral hood reduction





---

Labiaplasty with clitoral hood reduction





---

Testimonials / Reviews

Labiaplasty testimonials:

"I was always extremely self conscious of my anatomy down there, for my inner labia was larger than the average. It was to the point that I didn't feel comfortable being intimate with my own boyfriend. I decided I couldn't live like this and found Dr. Hamori who offered a solution. She was very warm, kind, and comforting through the consultation and entire process. I felt very safe. Post operation was extremely painful as I expected, I took a lot of pain medicine and avoiding being on my feet at all costs for at least a week. I felt a constant burning pain which was the worst when I was urinating. It hurt badly when I walked for about 7 days. You should make sure you have at least a week off if you plan on getting this done. However, this procedure was well worth the pain. I couldn't be happier with the results. My female anatomy is now so perfect I couldn'='t be more confident about it!

Thanks Dr. Hamori. C.K."

---

Labiaplasty Resources

For more information on labiaplasty surgery, please visit:

The website is a project of the American Society of Aesthetic Plastic Surgery, which will provide you with a solid foundation of knowledge and answer many common questions. Review of this site will also allow you to ask informed questions when you meet with Dr. Hamori for your surgical consultation.
Are you considering clitoral hood reduction surgery?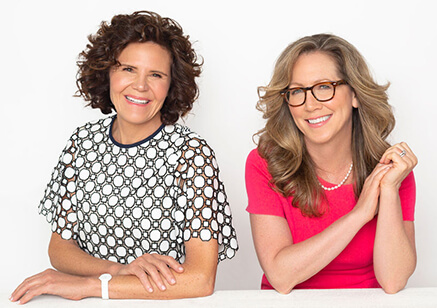 "Labial surgery is a personal decision. Please don't hesitate to ask any questions you may have about this procedure. Feel free to start a conversation."

Christine A. Hamori, MD, FACS Christine A. DiEdwardo, MD, FACS
Take the next step; schedule a consultation.
Please call with questions or to book a consult.
Send us an email.