Post-partem Mommy Makeover - Boston South Shore
Ultimate Mommy Makeover
The Ultimate Mommy Makeover (or the Intimate Mommy Makeover) is a combination procedure to tighten the vagina either surgically with a Vaginoplasty/Pereneoplasty or nonsurgically with radiofrequency treatments (Thermiva or Empower with Forma V) — or both.
Noninvasive vaginal tone restoration can begin as early as six weeks postpartum to strengthen the pelvic floor. Additionally, noninvasive pelvic floor treatments (Emsella or EmpowerRF with VTone) can address leaky bladder and vaginal laxity after childbirth. For new mothers looking to get their body back sooner, consider the many preemptive, non-surgical, postpartum options now available. (See more below.)
Dr. Hamori describes new mothers' postpartum complaints and expectations around vaginoplasty.
Beyond the traditional mommy makeover
Traditionally, a Mommy Makeover is comprised of a combination of the following surgeries:
Abdominoplasty (Tummy Tuck)
Breast Lift
Breast Augmentation
Liposuction.
To learn more about these individual surgeries used in a traditional Mommy Makeover, and Dr. Hamori's advanced technique for the drainless tummy tuck, visit her Mommy Makeover page on her full practice website at christinehamori.com. Click here to go there now (opens new window).
Regaining sexual sensation and confidence
After childbirth, in addition to stretching and weight gain in the mid-section and drooping or deflated breasts, women often are frustrated that sex just doesn't feel the same. Sensation is decreased due to vaginal laxity, muscle weakness and scarring. The vaginal area looks stretched out with visible hymenal remnants and sagging of the labia majora. Radiofrequency microneedling treatments (Empower with Morpheus 8V) can improve sensation, urinary issues and help tighten the vulvar tissues by stimulating collagen in the area. Women report improved sexual satisfaction after a series of three Morpheus 8V treatments.
Ultimate mommy makeover add-ons
Take your Mommy Makeover to the next level by including one or more of the additional intimate treatments below. Click on any treatment name to view more information about that treatment on this website:
Dr. Hamori describes the benefits of ThermiVa for The Plastic Surgery Channel.
Preemptively addressing post-pregnancy complaints
Looking to get your body back sooner after childbirth? New advances in non-surgical radio frequency and microneedling technologies can now be used to treat common postpartum complaints such as:
rectus diastasis
stress incontinence
pelvic floor weakness
postpartum vaginal laxity
postpartum abdominal laxity
stretch marks
unwanted fat deposits
delivery scarring.
Studies show that early initiation of these treatments as soon as six weeks postpartum can dramatically improve the quality of life for these women. Concerned about the impact of childbirth on your body? Consider starting these preemptive treatments to recover more quickly from the effects of pregnancy.
Common postpartum complaints we can address include:
ABDOMINAL POUCH
Childbirth can cause abdominal wall weakness and separation of the ab muscles resulting in a flabby loose stomach. The combination of excess fat outside the abdominal muscles and separation of the rectus abdominis muscles creates the doughboy abdomen. Core tightening exercises become difficult when the rectus muscles are separated and because the muscles are no longer correctly aligned (vertically) but rather bowed laterally. Traditional sit ups do not help and cause the muscles to separate to the sides more due to the diastasis.
How to treat: Starting as soon as 6 weeks post-partum non muscle stimulation treatments such as CoolTone from Coolsculpting and Empower with VTone can slowly restore the correct alignment of the rectus abdominis muscles. These nonsurgical treatments slowly close the wide separation and strengthen the weakened muscles. Studies have shown that the diastasis or rectus muscle separation can be improved after six weeks of treatments twice a week.
URINARY LEAKAGE / STRESS INCONTINENCE
Vaginal delivery results in stretching of the pelvic floor. Weakness in the pelvic floor causes less bladder support resulting in urinary leakage. Kegels can help but have proven to be impractical.
How to treat: Two painless energy-based office treatments that can dramatically improve stress incontinence are:
Emsella - a magnetic muscle stimulation treatment that mimics thousands of Kegel exercises. It helps prevent stress incontinence by strengthening the pelvic floor muscles. It is as easy as sitting in a chair and does not require you to undress!
VTone - this technology provides gentle intravaginal electrical muscle stimulation and neuromuscular re-education to rehabilitate weak pelvic floor muscles — addressing stress, urge, and mixed urinary incontinence.
Treatments are twice a week for 3 weeks. Women also notice a degree of vaginal tightening and report that sex becomes more fun!
Also, Morpheus 8V is an radio frequency microneedling treatment that can also treat urinary leakage. (See below.)
Learn about using Morpheus to treat urinary leakage due to weakened pelvic floor.
VAGINAL LOOSENESS AND DECREASED SEXUAL SENSATION
Vaginal deliveries are difficult on the pelvic floor muscles. They experience sustained stretching for at least the last four months of pregnancy, and after delivery are left floppy and weak. Sometimes it can feel like the floor is giving way just with prolonged standing. Once again the traditional recommendation is to "do kegels" or pelvic floor physical therapy, which does not guarantee noticeable results.
How to treat: Again, Emsella and VTone to the rescue! Electromagnetic and electrical pulse therapy hyperstimulates the pelvic floor muscles helping to restore their normal resting tone. The support for the vagina is purely muscular and these devices strengthen all the muscles surrounding the vagina. Additionally, Morpheus 8V radio frequency microneedling can help to restore the collagen balance to the vaginal walls and improve the tone of the opening of the vagina. It even improves the appearance of the labia minora and majora. We can also use Empower with Forma V radiofrequency treatments also help build up collagen in the walls of the vagina. And of course, Vaginoplasty surgery may be the best, most permanent solution.
DEFLATED BREASTS, STRETCHED ABDOMINAL MUSCLES, HARD TO LOSE FAT
How to treat: These are the issues addressed by the traditional Mommy Makeover surgery, which can consist of abdominoplasty, breast lift (with implant option) and liposuction. Localized fatty deposits of the back and abdomen also can be addressed non-surgically with Coolsculpting, CoolTone muscle stimulation. See the full traditional Mommy Makeover description on our full practice website christinehamori.com
Dr. Hamori shares her patients' experiences with RF vaginal treatments.
Special expertise in female genital surgery
Dr. Hamori, co-author of Female Cosmetic Genital Surgery: Concepts, Classification and Techniques, is a recognized expert in female genital surgery and vaginal rejuvenation. She and Dr. DiEdwardo perform vaginal tightening surgery that is similar to the muscular repair during a tummy tuck where the abdominal wall muscles are sutured back together in the midline (rectus abdominus muscle plication) after pregnancy. Just as the abdominal wall stretches with pregnancy, so do the vaginal walls with delivery. In addition, restoration of the pelvic floor muscle improves the shape and the function of vagina.
In an ultimate mommy makeover consultation, your surgeon will help you decide which option or options will best meet your needs, and answer any questions you may have. Call the office to schedule a consultation at 781-934-2200.
More information: Click a section to expand category…
Before And After

Ultimate Mommy Makeover - Before and After

---

Copyright Notice: © 2018 Christine A. Hamori, MD. All images property of Dr. Christine Hamori unless otherwise noted. Do not copy, download or distribute without express written permission. All rights reserved.

Vaginal Renewal Resources

For more information on non-surgical vaginal tightening, please visit:

The website is a project of the American Society of Aesthetic Plastic Surgery, which will provide you with a solid foundation of knowledge and answer many common questions. Review of this site will also allow you to ask informed questions when you meet with Dr. Hamori for your surgical consultation.
Are you considering post-partum surgery?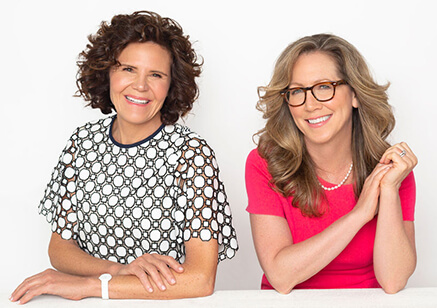 "There are now many treatments and solutions for your post childbirth complaints. Let's discuss the possibilities."

Christine A. Hamori, MD, FACS Christine A. DiEdwardo, MD, FACS
Take the next step; schedule a consultation.
Please call with questions or to book a consult.
Send us an email.