ThermiVa - Boston's South Shore
ThermiVa Vaginal Rejuvenation
What is ThermiVa?

ThermiVa® is a non-invasive, non-surgical, non-hormonal treatment, ThermiVa uses temperature-controlled radiofrequency energy to gently heat tissue. The in-office treatment which is cleared by the FDA, is available in more than 36 countries globally and has been used in more than 100,000 procedures worldwide. ThermiVa is indicated in the United States for use in dermatological and general surgical procedures for electrocoagulation and hemostasis.
(See: Thermi Receives Notice Of Complete And Satisfactory Closure Of FDA's "Vaginal Rejuvenation" Inquiry)
Dr. Hamori has used this device to tighten and rejuvenate the vagina — both inside and outside. Candidates for this treatment include women aged 40 and older who have had children and suffer from vaginal dryness, laxity and mild urinary incontinence and leakage with coughing. ThermiVa has been shown in clinical trials to:
Tighten vaginal muscles
Tighten the labia majora
Improve vaginal lubrication
Reduce mild stress incontinence
Potentially improve sexual function.
Dr. Hamori was asked to comment on this exciting new technology by the Plastic Surgery Channel. See Dr. Hamori describe ThermiVa in the video below: Lady Parts Rejuvenated.
Dr. Christine Hamori, MD, FACS, describes the benefits of ThermiVa.
The technology is FDA approved for general dermatologic use and surgery, and is currently under Institutional Review Board (IRB) for vaginal tightening. The ThermiVa Vaginal Laxity Study with radio frequency therapy is being conducted to evaluate the clinical effectiveness to help reduce vaginal laxity and looseness.
Does ThermiVa Work?
Dr. Hamori discusses her experiences with ThermiVa with a panel of her peers in the video below from the Plastic Surgery Channel.
Dr. Hamori reveals her patients' experiences with ThermiVa vaginal rejuvenation.
This treatment is sometimes used in conjunction with the O-Shot for women seeking increased sexual sensation. ThermiVa is also sometimes an additional option for a traditional "mommy makeover," which is a combination breast lift and tummy tuck.
In some cases, a surgical approach is the best solution. Please see Dr. Hamori's Vaginoplasty page for the surgical answer to vaginal tightening.
Scroll down for Vaginal Rejuvenation before-and-after photos.
Dr. Hamori can evaluate whether you are a candidate for either of these treatments. Please call to schedule a consultation today at 781-934-2200.
In some cases, a surgical approach may be required. Please see our Vaginoplasty page for the surgical answer to vaginal tightening.
Dr. Hamori addresses how ThermiVa has become an additional option to the Mommy Makeover.
More information: Click a section to expand category…
Before And After

ThermiVa - Before and After - Actual Patient

---

Vaginal Rejuvenation - Before and After - 3 ThermiVa and 1 Geneveve treatments

---

Testimonials / Reviews

ThermiVa testimonials:

Thanks Dr. Hamori. B.B."

---

ThermiVa FAQs

How long do treatments take?
Each ThermiVa treatment takes approximately 30 minutes, in office.

How many treatments will I need?
ThermiVa is usually administered in three treatments over the course of three months. Patients report continued improvement following each treatment.

Is it painful?
ThermiVa requires no anesthesia and patients describee the treatment as pain-free and relaxing.

When can I resume normal activities?
There is no downtime; you may resume all of your normal activities immediately after the procedure.

How soon can I have sex after the procedure?
Immediately.

Will vaginal rejuvenation improve my sex life?
Patients have reported improvement in intimate relations and sexual function including: reduced dryness; improved symptoms of orgasmic dysfunction; reduced vaginal laxity; improved confidence; increased sensation.

How soon will I notice results? Results vary from person to person, although some patients have reported immediate improvement, you can expect the benefits to be noticeable about 2 weeks after treatment.

How long will results last after vaginal rejuvenation?
The results can last up to one year.

Learn more at: www.thermi.com
Are you considering vaginal rejuvenation?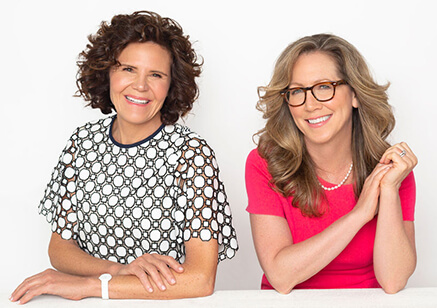 "Vaginal rejuvenation is a very personal decision. Please ask us any questions you may have about this procedure. Feel free to start a conversation."

Christine A. Hamori, MD, FACS Christine A. DiEdwardo, MD, FACS
Take the next step; schedule a consultation.
Please call with questions or to book a consult.
Send us an email.