Labiaplasty Surgeon - Boston South Shore
Labiaplasty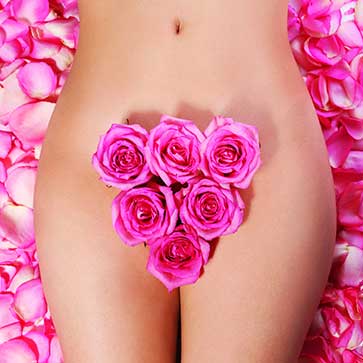 Labiaplasty is one of the most popular procedures that Dr. Hamori performs in her Duxbury surgical center. Nationwide it is one of the fastest growing types of aesthetic plastic surgery. Statistics from The Aesthetic Society's Aesthetic Plastic Surgery National Databank show a 36% increase in Labiaplasty procedures between 2020 and 2021.
Both Dr. Hamori and Dr. DiEdwardo perform three types of labial surgeries:
Labia Minora Reduction (Labiaplasty, see more below)
Dr. Hamori also offers a non-surgical, minimally invasive procedure:
Dr. Christine Hamori, MD, FACS, has performed more than 400 labial surgeries.
What is labiaplasty?
Most patients seeking labiaplasty feel that there is too much labia minora (inner lips) dangling beyond the labia majora (outer lips). Others feel bulky in pants or a bathing suit to the point of not wanting to wear any revealing clothing. The final group of patients seeking such surgery are active athletes or triathletes who complain of rubbing with biking or running.
Labiaplasty is a surgical reduction of the labia minora to reduce the protrusion beyond the labia majora. The delicate procedure is customized for each patient done in the privacy of our stand-alone practice with state-of-the-art surgical suite. (See animations below.) It usually takes about 45 minutes and may be performed under local or general anesthesia. A follow up appointment is scheduled for 2 weeks and 2 months after the surgery. Sutures dissolve with time and minimal if any pain medication is necessary afterwards. Patients will often come in on a Thursday for the procedure and are back to work by Monday. For a full recovery, your surgeon will suggest waiting 3 weeks before exercising, and 6 weeks before having sex.
---
Labial Surgeries Explained: Click on + LABIAPLASTY VARIATIONS (below) to expand the page for more information on the most common variations of labial surgery with visual descriptions developed by Dr. Hamori.
---
An increasingly popular trend in female aesthetics
Below Dr. Hamori describes some of the reasons for the increase in interest in labiaplasty and related surgeries in a brief video.
Dr. Christine Hamori, MD, FACS, has developed special expertise in labiaplasty.
Helping women feel more confident
In an article and video on the Plastic Surgery Channel, Dr. Hamori reveals that women are coming in for this procedure "because they're unhappy with their appearance. It's much like anything else aesthetic… women want to look pretty. It's also about sexual confidence. The procedure has no relation to physically making sex better, but a woman's confidence can be restored and thereby improve her sexual confidence."
See more at: Making Your Vagina Beautiful, on The Plastic Surgery Channel.
Dr. Christine Hamori, describes trends driving popularity in labiaplasty.
Labiaplasty before-and-after photos and more information: Click a section to expand category…
Are you considering labiaplasty surgery?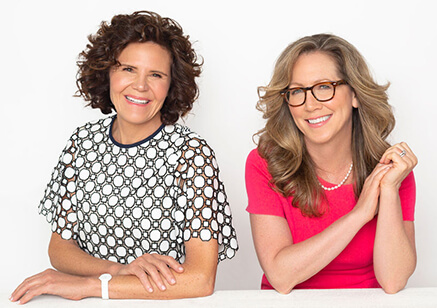 "Labiaplasty is a very personal decision. Please don't hesitate to ask any questions you may have about this procedure. Feel free to start a conversation."

Christine A. Hamori, MD, FACS Christine A. DiEdwardo, MD, FACS
Take the next step; schedule a consultation.
Please call with questions or to book a consult.
Send us an email.