Morpheus8V on Boston's South Shore
EmpowerRF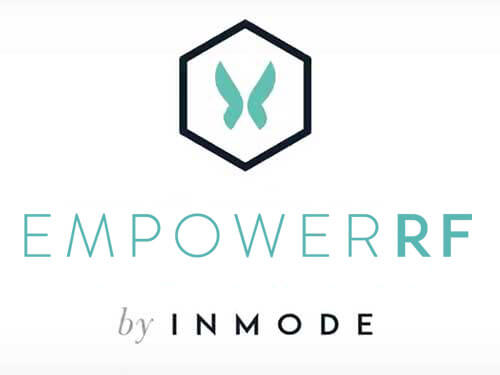 We have upraded to a new technology platform, called EmpowerRF from InMode, that can be used for minimally invasive vaginal rejuvenation treatments and to strengthen the pelvic floor.
EmpowerRF is a non-hormonal, multi-functional system delivering life-changing women's wellness therapies. An upgrade of the former Votiva platform, it is the most advanced solution leveraging multiple technologies, including fractional heating, and muscle stimulation, to treat a broad range of conditions, such as blood circulation, pain relief, stress, urge, and mixed urinary incontinence (SUI) and pelvic floor weakness.
EmpowerRF may be used to treat:
Vaginal laxity due to childbirth
Vaginal dryness
Pain during intercourse
Stretched / wrinkled labia and vulva area
Leaking, urinary incontinence
Overactive bladder, urge incontinence .
This FDA-approved device enables Dr. Hamori and Dr. DiEdwardo to deliver these multiple life-changing women's wellness therapies.
Learn about how we can use EmpowerRF with Morpheus8V to treat urinary leakage due to weakened pelvic floor.
EmpowerRF has shown immediate results with continued improvement over time. Treatments are non-surgical and have minimal to no downtime.
It is a great treatment for young women in the weeks following childbirth. (It can be performed as soon as 2 to 4 weeks after vaginal delivery.) It's also well suited to help older women who find intimacy difficult or painful due to vaginal dryness.
How does EmpowerRF work?
EmpowerRF is our upgraded platform for women's wellness, vaginal rejuvenation, pelvic floor weakness, and urinary incontintence treatments. This animation demonstrates Morpheus8V.
EmpowerRF uses two complementary FDA-cleared technologies that can be used separately or together as required for your specific vaginal rejevenation and pelvic floor needs.
Empower with VTone is a gentle, FDA cleared technology designed to provide intravaginal electrical muscle stimulation (EMS) and neuromuscular re-education to rehabilitate weak pelvic floor muscles, and address stress, urge, and mixed urinary incontinence.
Empower with Morpheus8V is a fast and effective bipolar radiofrequency technology that provides a wide range of customized solutions. Fractional tissue coagulation up to 3mm depth, allowing doctors to address multiple procedures. This handpiece allows for intravaginal RF microneedling to help with lubrication and boosting collagen. (Prior to this special handset, Morpheus8 microneedling could only be done externally.)
Empower with FormaV is a comfortable treatment that provides uniform volumetric deep heating for tissue remodeling with real-time temperature control. The versatility of this RF technology allows the practitioner to provide customized solutions to improve tissue health.
Empower with Aviva is a safe and effective minimally invasive technology designed for focused body reshaping based on soft tissue coagulation. Aviva is used for what Dr. Hamori and Dr. DiEdwardo call the scarless labiaplasty, which is performed under local anesthesia and takes less than 20 minutes.
Are you considering vaginal rejuvenation?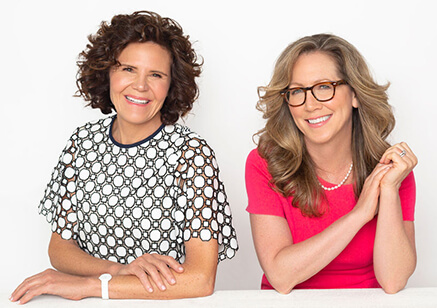 "Vaginal rejuvenation is a personal decision and we understand you have many questions. Why not get the conversation started?"

Christine A. Hamori, MD, FACS Christine A. DiEdwardo, MD, FACS
Take the next step; schedule a consultation.
Please call with questions or to book a consult.
Send us an email.