Non-surgical Vaginal Rejuvenation
Labial Puff
Many women develop laxity and deflation of the labia majora as they age. Decreases in estrogen may contribute to aging in this delicate area just like in the face. After childbirth and around menopause are common times when women notice this problem. The wrinkling and laxity can be addressed non-surgically with the injection of fat (Labial Puff).
Dr. Hamori will use a topical numbing cream prior to using a very tiny-gauge needle to inject the patient's own fat or other injectable into the labia majora to help conceal the labia minora to create a more balanced look.
View this animated before and after labial inflating video, created by Dr. Hamori, which shows the general location of the injections.
The Labia Puff procedure as illustrated by Christine Hamori, MD.
Dr. Hamori, who has special expertise in labia surgeries, was featured on "The Doctors" television program to describe the topic. See video from the TV show below.
Dr. Hamori was a guest on "The Doctors" to speak about the Labial Puff.
More information: Click a section to expand category…
Share this page…
Are you considering vaginal rejuvenation?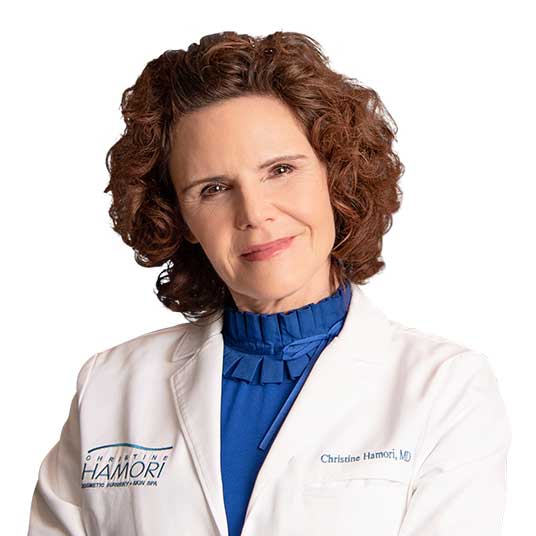 "Vaginal rejuvenation is a personal decision and I understand you have many questions. Why not get the conversation started?"

Christine A. Hamori, MD, FACS
Take the next step; schedule a surgical consultation with Dr. Hamori.
Questions? Please call us.
Send us an email.
Dr. Hamori may be contacted directly by email with specific questions related to surgical issues (non-emergency/non-urgent).