Labiaplasty Surgeon - Boston South Shore
Labia Majora Reduction
Labial surgeries are among the most popular procedures that Dr. Hamori performs in her Duxbury, Massachusetts practice.
Dr. Hamori and Dr. DiEdwardo perform three types of labial surgeries:
Dr. Christine Hamori, MD, FACS, has performed more than 400 labial surgeries.
What is labial majora reduction?
Some women complain of bulky labia majora (outer lips) of the vaginal area in addition to labia minora enlargement. The labia majora can be reduced by elliptically excising tissue and hiding the scar along the natural groove between the labia minora and the majora.
© 2018 Christine A. Hamori, MD. All rights reserved.
Labial surgery is a fairly simple procedure that is performed in the privacy of Dr. Hamori's and Dr. DiEdwardo's stand-alone practice with state-of-the-art surgical suite. It generally takes 45 minutes with local anesthesia.
Post surgery, the patient is sent home with a special ergonomic ice pack and some boy shorts. A follow up visit is scheduled for 2 weeks, when stitches dissolve — and pain management is minimal. For a full recovery, she suggests waiting 3 weeks before exercising, and 6 weeks before having sex.
Labia majora reduction surgery is sometimes combined with labiaplasty, in which case, the patient will expect more swelling and require a slightly longer recovery time.
More about the labia majora
The labia majora are the outer labia made of hair-baring skin and subcutaneous fat. Labia majora enlargement or laxity can cause patients to feel bulky in a swim suit or underwear. Procedures targeting women's complaints of the labia majora include:
Non-surgical reduction (with Thermi Va)
Surgical reduction by removing the excess skin
Volume enhancement (in the case of majora thinning with age) with fat or injectable fillers.
Surgical reduction following massive weight loss or after pregnancy
The effects of aging. The youthful labia majora is full with few wrinkles and dents. Premenopausal changes include fat loss of the labia majora and collagen loss of the surrounding skin. Dr. Hamori can use hyaluronic acid fillers (see Labial Puff) or fat to volumize the labia majora in much the same way they are used to volumize an aging face. Injectable products marketed specifically as labia majora and vaginal fillers are now available in Europe (Desirial by Vivacy). In the US, hyaluronic acid fillers used for the face may be used in an "off label" manner to enhance the labia majora and vagina. The longevity of the hyaluronic acid fillers is approximately one year. Fat injection (see Labial Fat Grafting) of the labia majora, Mons pubis and vagina result in longer lasting results than hyaluronic acid fillers.
More information: Click a section to expand category…
Before And After

Labia Majora Reduction with Unilateral Labiaplasty - Before and After





---

Labia Majora Reduction - Before and After





---

Labia Majora Reduction - Before and After

---

Labia Majora Reduction - Before and After

---

Testimonials / Reviews

Labiaplasty testimonials:

"I was always extremely self conscious of my anatomy down there, for my inner labia was larger than the average. It was to the point that I didn't feel comfortable being intimate with my own boyfriend. I decided I couldn't live like this and found Dr. Hamori who offered a solution. She was very warm, kind, and comforting through the consultation and entire process. I felt very safe. Post operation was extremely painful as I expected, I took a lot of pain medicine and avoiding being on my feet at all costs for at least a week. I felt a constant burning pain which was the worst when I was urinating. It hurt badly when I walked for about 7 days. You should make sure you have at least a week off if you plan on getting this done. However, this procedure was well worth the pain. I couldn't be happier with the results. My female anatomy is now so perfect I couldn't be more confident about it!

Thanks Dr. Hamori. C.K."

---

Labiaplasty Resources

For more information on labiaplasty surgery, please visit:

The website is a project of the American Society of Aesthetic Plastic Surgery, which will provide you with a solid foundation of knowledge and answer many common questions. Review of this site will also allow you to ask informed questions when you meet with Dr. Hamori for your surgical consultation.
Are you considering labial surgery?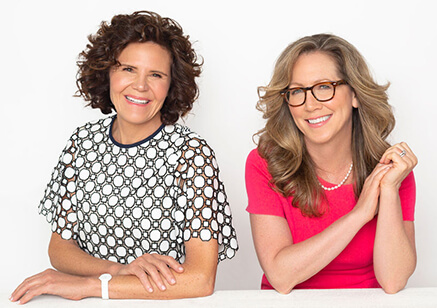 "Labial surgery is a very personal decision. Please don't hesitate to ask me any questions you may have about this procedure. Feel free to start a conversation."

Christine A. Hamori, MD, FACS Christine A. DiEdwardo, MD, FACS
Take the next step; schedule a consultation.
Please call with questions or to book a consult.
Send us an email.