Christine Hamori Reviews
Testimonials
Patients share their experiences with treatments by Dr. Hamori.
"Thank you for your support and compassion"

"Thank you all for your support and compassion. It's knowing you all care that makes the difference to a patient."

Sincerely and Respectfully, P. B.
"Most well run medical office"

"In a world where professionalism seems to diminish a little every day, the word to describe Christine Hamori and her staff is: refreshing. From my first contact with Dr. Hamori's office, I experienced nothing but the utmost professionalism. I would say that this practice is the most well run medical office/business that I have yet to come across in any industry.

I sought out this practice for a fairly personal medical procedure. My original concern regarding the personal nature of my surgery soon dissipated with each and every staff member that I came into contact with at the office. Every staff member made me feel completely at ease with the medical procedure itself, as well as every step in the process prior to and after surgery. Each detail of the surgery process was made clear to me well in advance, and everything throughout the entire process went smoothly from start to finish.

The most convincing testimonial that I can offer in support of this impressive practice is the fact that my friends and family are willing to drive two hours based simply on my sole experience thus far. I will certainly be contacting this practice again in the future should the need arise."

Appreciatively, H. F.
"Couldn't be happier"

"Dr. Hamori's office is a drive for me… a six hour drive… She was recommended to me and I couldn't be happier with my results. Kathy the appointment specialist was awesome in helping with hotels in the area for the day of surgery. All around wonderful experience with professional care and terrific bedside manners."

S.J.G. via vitals.com
"A very caring and supportive staff"

"Dr. Hamori and staff,

Thank you for your wonderful support! I knew that I chose the right place for my procedure. You are a very caring and supportive staff. Thanks for everything."

M. N.
"I appreciate your hard work and talent"

"Dear Dr. Hamori,

I wanted to take the time to Thank You for making a real difference in my life… I'm so comfortable in my body and much more confident; just happy! I appreciate you, your hard work and talent. Thank you again."

Sincerely, A. R.
"I felt very safe."

"I was always extremely self conscious of my anatomy down there, for my inner labia was larger than the average. It was to the point that I didn't feel comfortable being intimate with my own boyfriend. I decided I couldn't live like this and found Dr. Hamori who offered a solution. She was very warm, kind, and comforting through the consultation and entire process. I felt very safe. Post operation was extremely painful as I expected, I took a lot of pain medicine and avoiding being on my feet at all costs for at least a week. I felt a constant burning pain which was the worst when I was urinating. It hurt badly when I walked for about 7 days. You should make sure you have at least a week off if you plan on getting this done. However, this procedure was well worth the pain. I couldn't be happier with the results. My female anatomy is now so perfect I couldn't be more confident about it! Thanks Dr. Hamori."

C. K.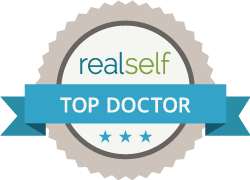 RealSelf Patient Reviews of Christine Hamori, MD